Why Choose Chiropractic for Pain Management
Do you suffer from chronic pain? Many people turn to chiropractic services for their pain management. At Dunwoody Chiropractic Center, we have shared the benefits of chiropractic care with residents of Atlanta, Sandy Springs, Brookhaven, Roswell, Norcross, Duluth, Doraville, and Chamblee, GA for many years. If you are looking for a "chiropractor near me" to provide you with pain management services we are ready to assist you.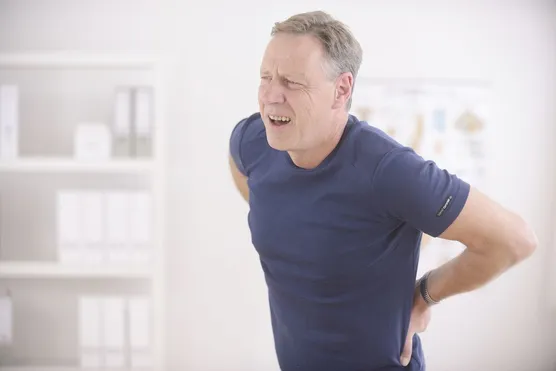 Your Chiropractic Care Plan
It's well worthwhile to get services from a chiropractor in Dunwoody for your back pain or neck pain. You shouldn't just deal with it daily. Our chiropractor will talk to you about what you've been experiencing, assess problem areas, and then come up with a detailed plan of action. In most cases, our chiropractor will want you as involved as possible in determining what this course of action will be.
Back and Shoulder Adjustments
When our chiropractor comes up with a treatment plan, this includes manual adjustment work such as deep tissue massage and trigger point therapy. They might also suggest exercises that will help you and some nutritional counseling that will benefit your overall health and extend into your pain management. The major goal here is to restore function and prevent injury by strengthening your joints and musculature in general. You should experience pain relief in your back and other areas within a few appointments.
The thought of having spinal, neck, or shoulder adjustments of any sort may be a cause for some anxiety. You should rest assured that when you visit an expert, you'll have the best quality of care and are welcome to ask as many questions as you wish to feel more comfortable. The treatments are safe and you'll be able to learn more about your injuries or conditions as well as how your body operates.
What Are the Benefits of Chiropractic Care?
Chiropractic adjustments will relieve your pain, restore your range of motion, and improve your body's natural ability to heal itself. When you first visit our office, our chiropractor will assess your musculoskeletal system to determine the root cause of your pain and immobility before creating a chiropractic care plan tailored to your needs. Rather than masking your pain with prescription medication or performing invasive surgery, our chiropractor will address the source of your pain and immobility.
Schedule an Appointment with Our Chiropractor in Dunwoody, GA
Call Dunwoody Chiropractic Center today at (770) 450-9435 for more information on chiropractic care for pain management or to schedule an appointment with our chiropractor.